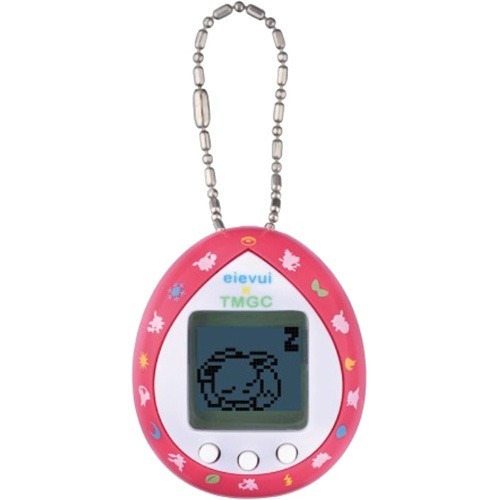 たまごっち イーブイ×たまごっち カラフルフレンズver.
Offers from merchants
Click the merchant offers below for the latest merchant discounted price & availability
Shipping Calculation
| | |
| --- | --- |
| Actual weight | 1.1 lb |
| Shipping weight | 1.1 lb |
| Volumetric weight | 0.13 lb |
| | |
| --- | --- |
| Length | 5.51 Inch |
| Height | 1.18 Inch |
| Width | 2.76 Inch |
Shipping cost is calculated using actual weight as it is higher than volumetric weight
Cross-Border Shopping Tips
1. Merchant direct ship (via Best Offers above) is usually the cheapest & fastest way
2. If you are buying multiple quantities and/or merchant does not provide international shipping, then you should consider using a parcel forwarders (See our guide on parcel forwarder comparison)
3. Above methods sounds complicated? Then consider using Concierge Service (a hassle free all-inclusive service provided by many parcel forwarders)

Or alternatively use our Comparee Checkout one-stop service
Still confused? Feel free to contact us or check our International shipping guide for more detail
Product Description
Description - Rakuten Japan
たまごっちから、イーブイ×たまごっち カラフルフレンズver.が登場! みんな大好きなポケモン・イーブイのたまごっちが登場。 育て方によって、様々なすがたに進化。 ごはんにポケモンフードを上げたりたまった毛玉をきれいにしたり。 イーブイならではのお世話が楽しめる!
Additional details
Shoppers are interested in these features & tags
Battery
Friends
Hobbies
How this is called in other regions?
Tamagotchi Eevee × Tamagotchi berwarna-warni Rakan Ver.
Tamagotchi Evey × Tamagotchi Colorful Friends Ver.
Tamagotchi Evey×Tamagotchi五彩繽紛的朋友Ver。
Tamagotchi Tamagotchi Eevee × coloridos Amigos Ver.
たまごっち イーブイ×たまごっち カラフルフレンズVer.
【予約】Bandai たまごっち イーブイ×たまごっち カラフルフレンズVer. 126発売予定
【新品】入荷次第発送!イーブイ×たまごっち カラフルフレンズVer. バンダイ
たまごっち イーブイ×たまごっち カラフルフレンズVer.
たまごっち イーブイ×たまごっち カラフルフレンズver.
イーブイ*たまごっち カラフルフレンズver.(1コ入)
电子鸡伊布×他妈哥池多彩友版本。
Last update
Mon Jan 21 2019 05:04:06 GMT+0000 (UTC)
We help shoppers access products from United States, United Kingdom, Germany & Japan. Our team will share recommendation of high quality & unique products from the world, and where to find the best deals & discounts. We are a one-stop information & services platform, making price comparison and cross border shopping easy for you